Automatic Storage and Retrieval System
Automatic Storage and Retrieval System(AS/RS) is a rack system which is totally used and operated with no human labors for picking up and out goods. These computerized robotic systems are designed to automate operations such as, unloading, sorting, put-away, storage, order-picking, staging and loading.
Typically, automated storage/retrieval systems (AS/RS) have four major components: the storage rack, the input/output system, the storage and retrieval (S/R) equipment, and the computer management system.
Storage Racking
Storage racking for ASRS project is always high level racking system. It is about over 10 meters high and load capacity for each level is about 500-1000kg. And it is suitable to store light items.
Input/output system
Input/output system is realized by conveyor system and high aisle stacking crane system. When palleted goods entry into the warehouse, the conveyor carry the goods to the platform and then the stacking crane pick up the goods and store it to the right place. When workers want to pick the goods out from the system, it is same model.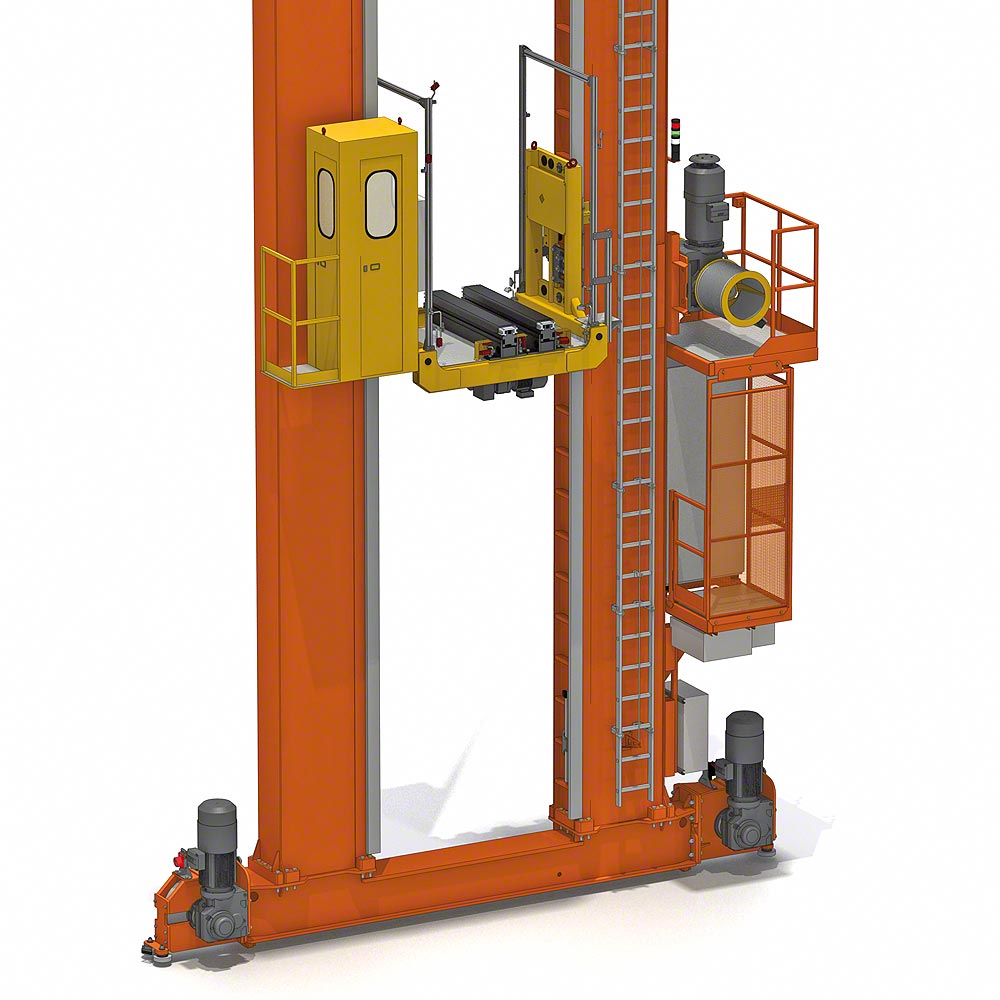 Storage and Retrieval (S/R) Equipment
How to storage and retrieval in AS/RS warehouse? In the aisles of two rows high level racking,ground rails are built for make S/R equipment to work in the aisles.
Warehouse Management System
WMS&WCS are also very important in the ASRS Warehouse and the software is used to integrate an ASRS into an intralogisitc system. The combination of WMS & WCS make it warehouse system operate smoothly.
Product Shows